WE FOUND BALANCE IN FLEXCOR: STRONG YET FLEXIBLE.
True longevity and durability come from the combination of strength & flexibility:
be strong enough to hold the things that matter, but flexible enough to roll with it when things change.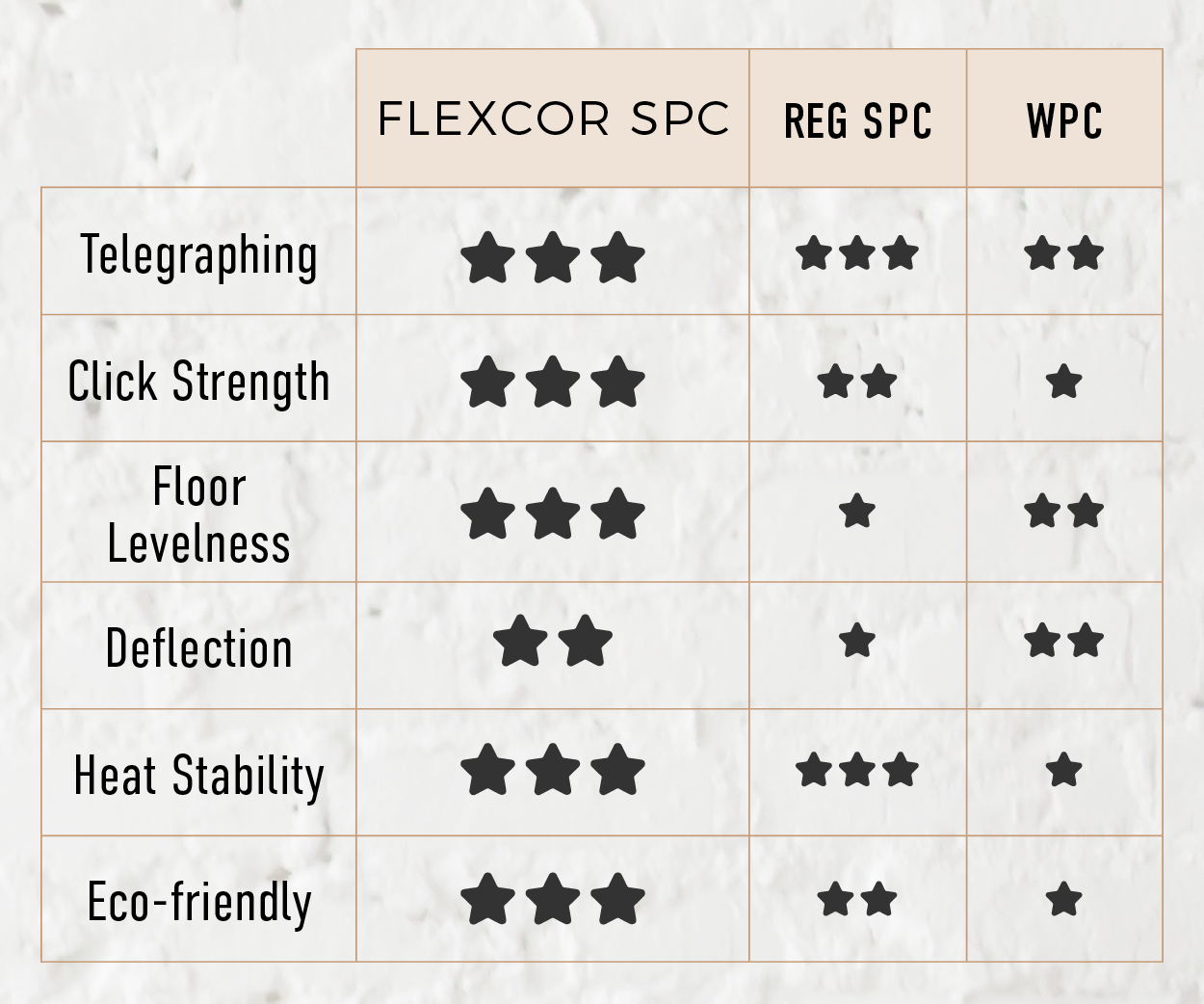 Life is unpredictable and when things get hard, rigidity is not always an asset. The original vinyl-based plank flooring, Luxury Vinyl Plank, was considered too flexible to be durable by many. To increase strength, flooring manufacturers started using Stone-Plastic Composites (SPCs), vinyl products reinforced with stone powder for improved strength and durability. SPC formulas turned out to be too much of a good thing – reinforcing with stone made SPC too rigid, and any curvature of a subfloor or bend during installation caused SPC products and their click joints to break.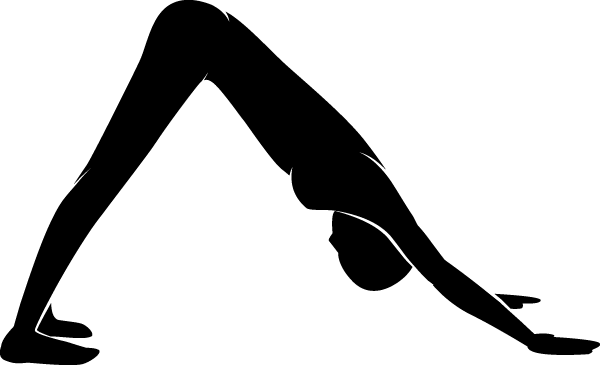 We found balance in FLEXCOR – we combined PVC, stone, and proprietary resins to create a superior-performing floor. FLEXCOR is rigid enough to stop telegraphing, but flexible enough to contour to the natural rolls and imperfections in your floor – 25% more tolerant of imperfections, to be specific, and now the click joints last longer, too. FLEXCOR products are 20% lighter overall, reducing their carbon footprint in shipping and making them easier to transport & install compared to SPCs.
FLEXCOR Combines the Strength of SPC
with the Flexibility & Proven Performance of Luxury Vinyl Flooring